Get the Financing You Need on Your Next Vehicle in Fulton, MO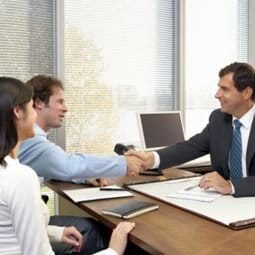 Getting the financing you need for your next vehicle doesn't have to be a hassle. At Fulton Ford, we offer specials on new, used, and certified pre-owned models to suit every lifestyle and budget. Our financing department is ready to sit down and help you get the best possible terms on a vehicle you can afford. Leasing and traditional financing options are available, depending on your preference.
If you need a new car but don't have a lot to put down and prefer smaller monthly payments, a lease might be the right path for you. Leasing a vehicle is essentially paying for its short-term use. Lease terms are shorter than traditional financing, usually about three years in length. You'll enjoy lower monthly payments and drive the car during its peak years. Therefore, you can expect to have very few maintenance costs during the time you have the vehicle.
Many leases come with warranties that cover any issues you do encounter. Leases are great for those who enjoy driving the latest vehicles with little obligation. You simply turn in your car at the end of the lease and can then choose a new one.
For people who would rather work toward owning their vehicle outright, there's traditional financing. Because your payments are going toward eventual ownership, you're free to make modifications and updates to it as you wish. You also aren't limited by yearly mileage restrictions as are required with a lease. When you make your final payment, the vehicle is yours to enjoy payment-free as long as you choose.
No matter which option you wish to pursue, our finance team will happily assist you in understanding and obtaining financing to suit your preferences. Stop into our Fulton, MO location to check out our inventory and discuss your financing options. You can also call us with your questions.